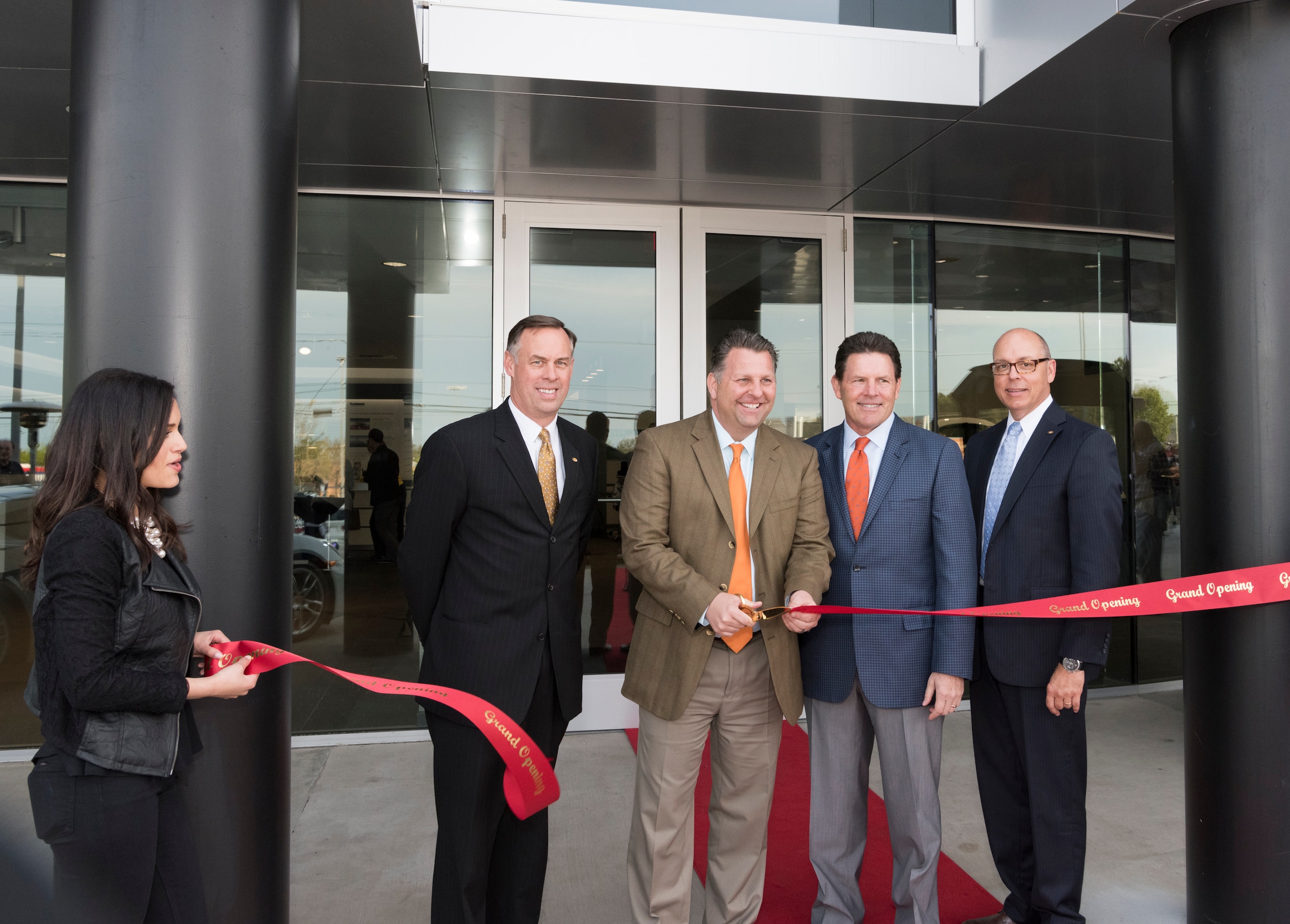 Porsche of Greenville
recently hosted a VIP Grand Opening Event that featured both the launch of the 2017 Porsche 911, as well as gave guests the chance to win a Porsche Driving Experience.
The event took place at our brand new facility which features a state-of-the-art showroom, service center, parts department, and more. Guests were on hand to see the new Jaguar Land Rover Porsche Volvo of Greenville dealership, celebrate the launch of the all-new 2017 Porsche 911 all while enjoying complimentary hors d'oeuvres and live entertainment.
Attendees of the VIP Grand Opening Event were able to be registered to win passes to the Porsche Driving Experience which included a Personal Driving Coach, the opportunity to drive the Porsche 911 Turbo, and refreshments at the cafe.
"We look forward to serving our Greenville community for years to come and this Grand Opening Event provided a great opportunity to learn more about the complete Porsche lineup, including the 2017 Porsche 911, as well as everything we have to offer, said Bradley Moon, General Manager of Porsche of Greenville.
Take a look at some of the festivities that occurred at the Grand Opening of the Porsche of Greenville at Jaguar Land Rover Porsche Volvo of Greenville, which serves the Columbia, Greenville, and Charlotte areas .