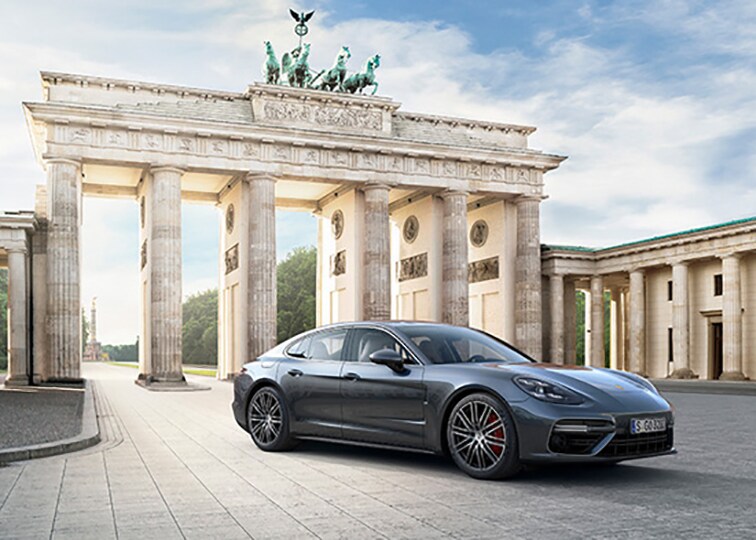 If you're looking for the ultimate in sound, look no further than the Porsche Panamera. The new vehicles features a recently developed 3D High-End Surround Sound System from Burmester®. The optional system that is available on all Panamera models features two loudspeakers in the A-pillars that work with Auro 3D technology to generate a three-dimensional spatial sound pattern. It features a total power output of 1,455 watts through 21 individually controlled loudspeakers, including a 400-watt, class-D subwoofer, as well as a two-way center speaker.
When Porsche was developing the new Panamera, the objective was to enhance the emotional experience through the delivery of sound from the Burmester® sound system. To do this, state-of-the-art audio technologies were utilized. This includes powerful class-D amplifiers, as well as intelligent algorithms to improve sound quality and the latest developments in Auro 3D processing.
The new Panamera features 21 loudspeakers, delivering an impressive sound experience via perfect speaker positioning. The new Porsche Panamera includes four woofers, seven mid-range speakers, two broadband speakers and seven tweeters, as well as a subwoofer at the rear.
The vehicle's developers made an effort not to use any of the spatial sound effects common in movie theaters. The focus was instead placed on desiring a format that focused on delivering the best-possible music playback. In the new Panamera, the 3D processing format makes it possible to subtly extend the sound in front of and even above the listener.
The Burmester® sound system is best showcased when playing optimized, uncompressed and high-resolution music sources. However, the system still generates a clean sound experience when playing musical material with data compression, such as Bluetooth-streamed content, digital radio, or MP3 files. In addition, a special algorithm that restores the audio signal in line with the source material type has been used for the first time in the Panamera system. Negative influences on the sound quality resulting from limited bandwidth, encoding artifacts and pre-echo are effectively restored by the signal enhancement algorithm.
With the Burmester® sound system it is almost as though you are sitting enjoying music in your favorite concert hall, all from the comfort of your Porsche Panamera. Find our more at Porsche of Greenville.