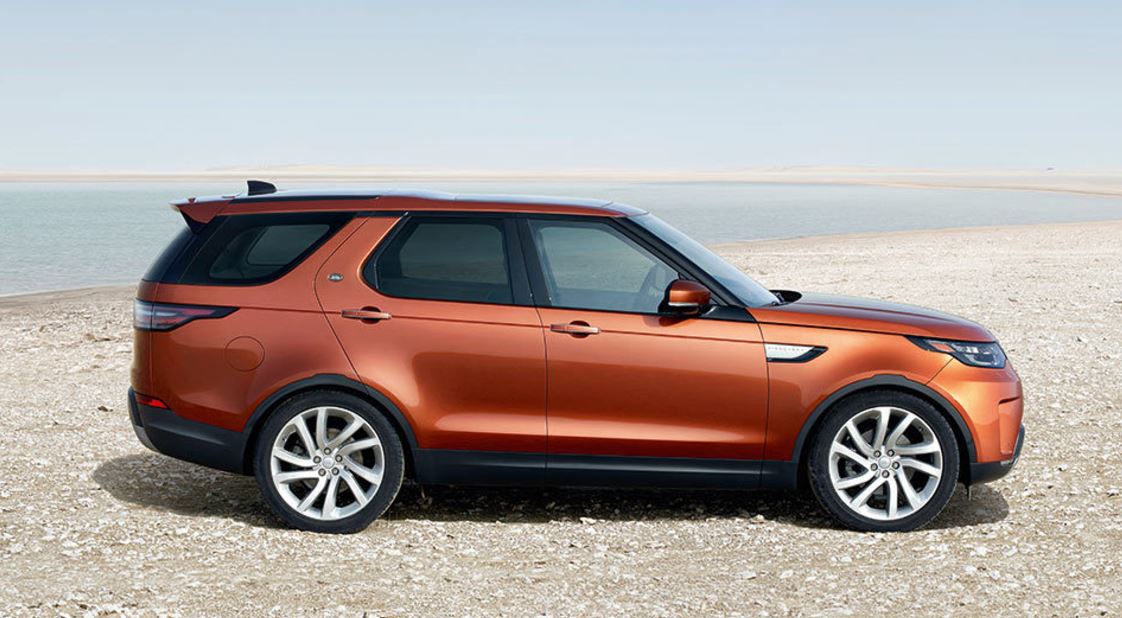 Are you interested in learning more about the Land Rover Discovery? Well, if you are, we invite you to attend our special Discovery Launch Event taking place on June 9, 2017 at Land Rover of Greenville. The special event will be held from 6:30 p.m. until 8:30 p.m.
So what makes the Land Rover Discovery so special?
The cabin is so versatile and can be easily configured with an available seven-seat layout and lots of great storage. There is also an optional Intelligent Seat Fold that allows you to be able to configure the second and optional third row seating using switches that can be found in the cargo area, on the main touchscreen, or even remotely via your phone!
Looking for technology? The Land Rover Discovery has it! With the very latest Land Rover infotainment technologies incorporated into the design, it provides the driver with high levels of capability, information, and connectivity. The Land Rover Discovery includes a suite of ingenious driving, as well as parking and towing aids that help to make the driving process easier.
The brand new Discovery takes towing capabilities to a new level, allowing it to drive off-road. The Discovery features a capacity of towing up to 8201 lbs, thanks to features that make towing effortless. With an optimized suspension geometry mixed with unique Land Rover tech, it ensures and delivers the ultimate in all-terrain capability.
The Land Rover Discovery features a contemporary design with an assertive recognizable stance that is enhanced by its front and rear design. It is beautifully proportioned with a streamlined and dynamic character that helps to communicate both modernity and efficiency.
The Discovery includes intelligent access with its optional Activity Key. This makes living life to the fullest more convenient. The Activity key is a wristband that is fully waterproof and allows you to enjoy a range of activities without needing to carry your key fob with you!
Want to learn more about the Land Rover Discovery? Make sure you attend our Discovery Launch Event! Contact Warren at wsterling@greenvilleautomotive.com