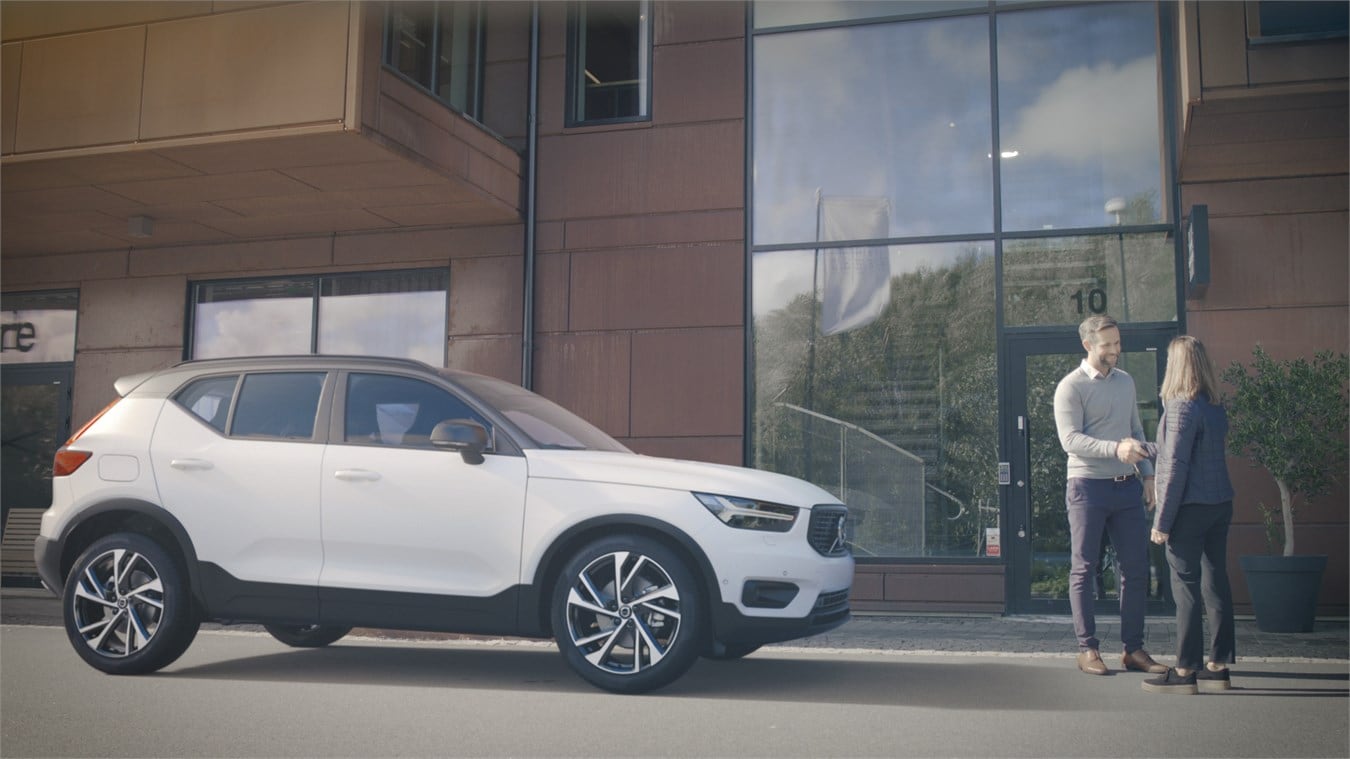 This month, Volvo Cars introduced the Volvo XC40. This vehicle sets a brand new benchmark as far as technology, safety, and design go in the compact SUV market. The new XC40 is Volvo Cars' third SUV and is the smallest SUV offered.
The XC40's features a bold exterior that is available with a range of body colors and color-contrast roof; there are up to 17 combinations available, allowing customers to truly customize their vehicle. In the front are Volvo's signature Thor's hammer daytime running lights that are there to compliment a new version of Volvo's grill. The XC40 has a structured and strong profile for a youthful expression. In addition, large wheels, wheel arches and an 8.3" ride height help to provide that true SUV feeling.
As far as the interior goes, the XC40 includes a clever use of space and interior materials. There is also an available panoramic sunroof that will allow natural light into the cabin. Oh and at night, there is integrated LED mood lighting that can be color adjusted to match the driver's mood. All of these features, combined with unique metal and textile materials, help to allow for a true feeling of creativity, energy and youthfulness.
Staying connected is also a core value for the XC40. The vehicle features 4 years of Volvo On Call as standard and the ability to share the car with trusted friends and family via a mobile phone app. Apps such as Spotify, Pandora and Yelp are also available via the center touch screen, as well as Volvo's Apple CarPlay and Android Auto integration.
"The XC40 is our first entry in the small SUV segment, broadening the appeal of the Volvo brand and moving it in a new direction," said Håkan Samuelsson, president and chief executive. "It represents a fresh, creative and distinctive new member of the Volvo line-up."
To learn more about the Volvo XC40, contact Jaguar LandRover Porsche Volvo of Greenville today.