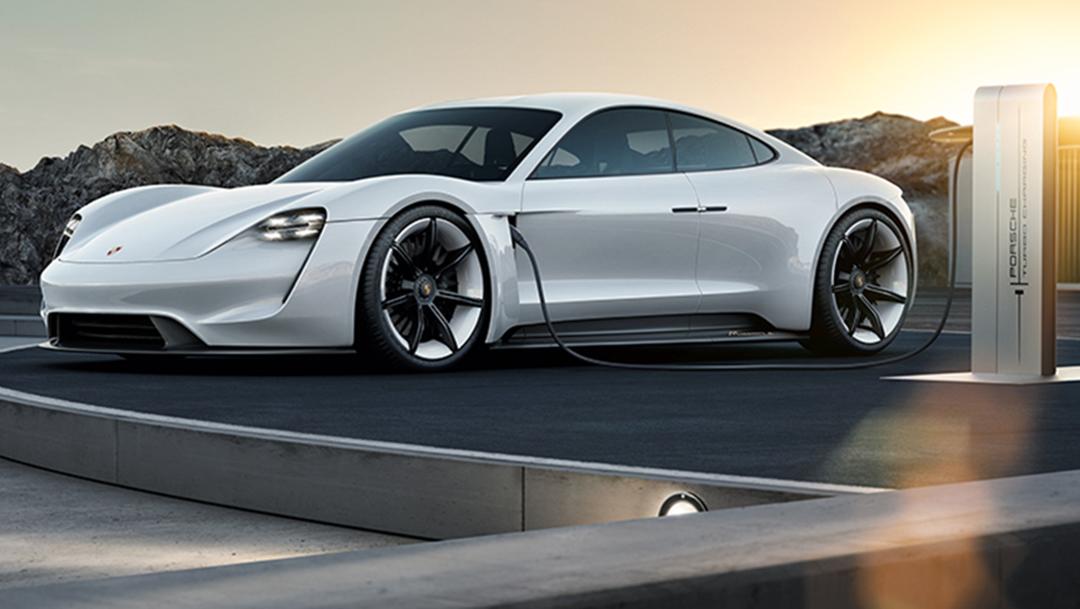 The future of mobility is another step closer: Series production of the first purely electric Porsche is set to begin next year. To get ready for this update, the vehicle has officially been given a new name. The "Mission E" concept study, which is currently the name that's used to describe Porsche's complete electric offering, will be known as the Taycan.
The name can be roughly translated as "lively young horse". This is in reference to the imagery that can be found at the heart of the Porsche crest, which has featured a leaping steed since 1952.
"Our new electric sports car is strong and dependable; it's a vehicle that can consistently cover long distances and that epitomizes freedom", explains Oliver Blume, Chairman of the Executive Board of Porsche AG.
Two permanently excited synchronous motors (PSM) with a system output of over 600 hp accelerate the electric sports car. This performance is in addition to a continuous power level that is unprecedented among electric vehicles.
The oriental name also signifies the launch of the first electric sports car with the soul of a Porsche. Porsche announced the name for its first purely electric series as part of the "70 years of sports cars" ceremony.
At Porsche, the vehicle names generally have a concrete connection with the corresponding model and its characteristics: The name Boxster describes the combination of the boxer engine and roadster design. Looking at other models, the Cayenne denotes fieriness, the Cayman is agile, and the Panamera offers more than a standard Gran Turismo, which is what allowed it to win the Carrera Panamericana long-distance race. Finally, the name Macan comes from the Indonesian word for tiger, with connotations of power, and dynamics.
We are excited to welcome the Taycan into the Porsche family. To learn more, contact us at Jaguar Land Rover Porsche Volvo of Greenville today.