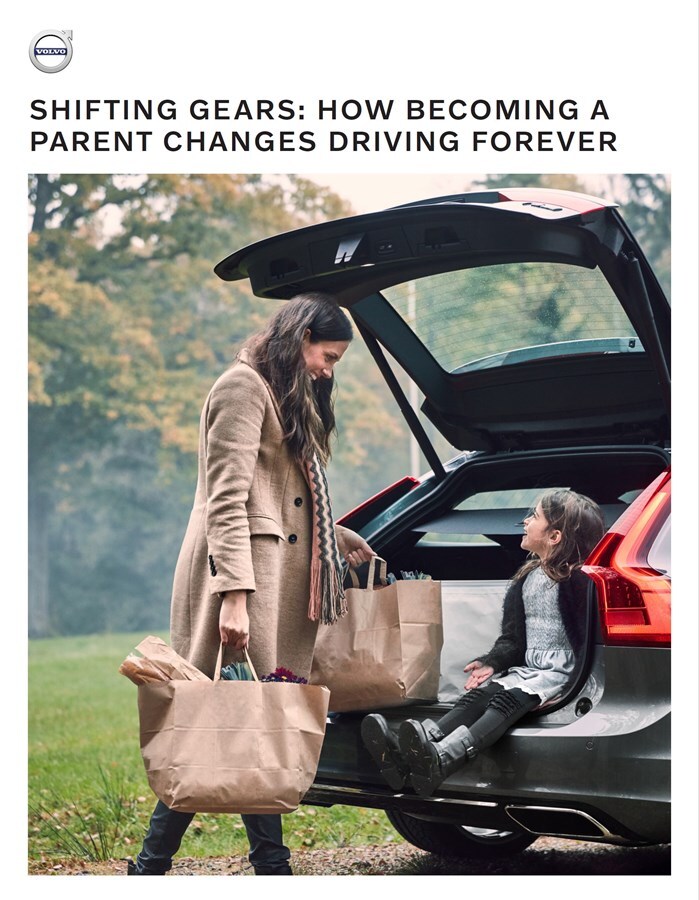 It's official. Adding another member to the family can be stressful. According to a wide-ranging survey of Americans, conducted by The Harris Poll on behalf of Volvo Car USA, an incredible 92 percent of parents feel overwhelmed when researching child safety products. And that's understandable! Because while nowadays there are more products and information that exist than ever before, this information only adds to the pressure and stress that parents feel in their efforts to make the right choices for their families. Matter of fact, nearly four in five believe there are more potential threats to children's safety than there were just 10 years ago!
The latest research in a series of Volvo Reports from Volvo Car USA and The Harris Poll, explores the ever-changing relationship between Americans and their car. The research for this study explored American parents' preparedness for driving with young children, as well as the overwhelming choices that new parents face, and their knowledge of safety practices when it comes to driving while pregnant, as well as that terrify task of using and installing car seats.
Here are some interesting facts from the study:
The responsibilities of being a parent are immense, which in turn, causes parents to feel more stressed than a year ago (66% vs 50% for non-parents) and more distracted than five years ago (57% vs. 45%).
Oh and as if social media didn't alert us to this, nearly 84 percent of parents find that people judge how parents care for their children more than they did 10 years ago.
New parents especially feel the pressures, as 97 percent of new parents find researching child safety products overwhelming. This is due to the sheer amount of information that is now available which in turn, creates new sources of worry, instead of alleviating them for 65 percent of parents.
Of course, for parents, the biggest stressor is that car seat. 71 percent of parents find the number of models available to be overwhelming, while 58 percent found the topic frustrating to research. And once parents make the purchase, 32 percent wish they had chosen a different seat, a number that rises amongst new parents (41%). The main pain points for picking a car seat? Finding the safest seat (36%), installing the seat (20%) and keeping up with recalls (19%).
This report is the fifth in a series of Volvo Reports from Volvo Car USA and Harris Poll designed to uncover insights into the American opinion across four core themes: design, safety, technology and environment. For more information, visit here.