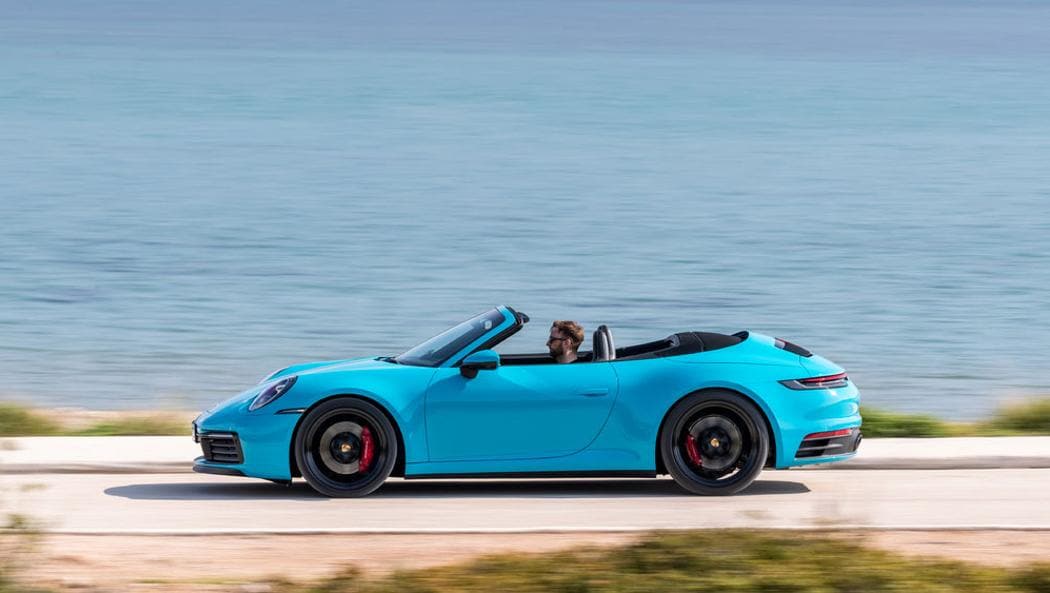 The Porsche 911 Cabriolet has a lot to offer. The vehicle's body features more innovative light-weight components than ever before.
The consistently evolved composite design has been changed. It now consists of more aluminium, less steel and new composite materials. The design update once again cuts the weight of the body's shell by around seven percent all without making any compromises in terms of the vehicle's stability, rigidity and safety. Oh and by still having at least the same exemplary level set by the predecessor model.
To achieve this updated, lighter weight, Porsche developers took a different approach by using different plastic materials to create a hybrid design in the A-pillar that had a goal of guaranteeing a high degree of occupant protection in the event of the vehicle overturning. This innovative solution replaces the previous version's tube reinforcements which were made of super high strength steel. The greatest benefit of this change being that the new reinforcement cuts the overall weight by 2.7 kilograms and also lowers the vehicle's center of gravity. Both of these effects have a direct impact on the outstanding handling dynamics of the sports car.
The composite component of the vehicle now consists of three elements: a so-called Organo sheet, additional die-cast ribs and a structural foam. The Organo sheets are pre-fabricated. They are highly sturdy semi-finished products made of fiberglass reinforced plastic. These sheets are then cut and reformed as part of a multi-stage process for use in the 911 Cabriolet.
In the same process step, the component is equipped with a ribbed pad which is made of die-cast plastic. In the last process step, an additional layer of structural foam is added to the hybrid component. This layer expands when it is exposed to heat during the painting process to secure the reinforcement within the A-pillar cross-section. The A-pillar itself consists of super high strength sheet metal components such as boron steel.
Want to learn more about the Porsche 911 Cabriolet? Contact us today at Jaguar Land Rover Porsche Volvo of Greenville.