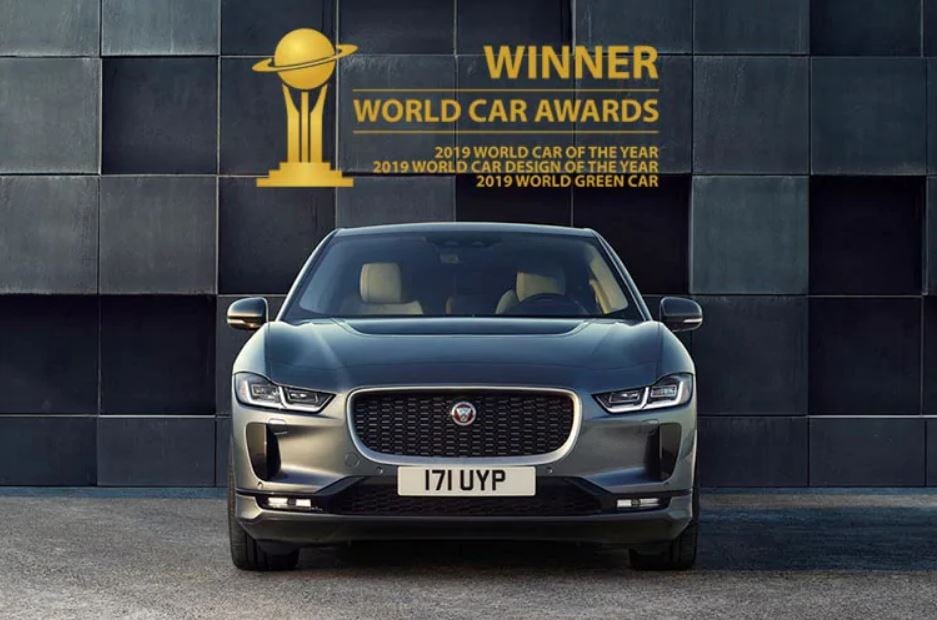 The all-electric Jaguar I-PACE has won a historic trifecta at the 2019 World Car Awards. Not only has it won the coveted 2019 World Car of the Year, as well as the World Car Design of the Year titles, but the I-PACE has also been named World Green Car. The I-PACE is the first model ever to win three World Car titles in the 15-year history of the awards.
The I-PACE is attracting new customers to the Jaguar brand, and for many, it will also be their first EV. Thanks to the combination of sports car performance, zero emissions, exceptional refinement and true SUV practicality, these factors makes the I-PACE the standout choice in its segment.
The Jaguar I-PACE is the first battery electric vehicle to be offered by the Jaguar brand. The vehicle's bold proportions are a result of the advanced electric drivetrain and architecture that underpin the vehicle. The cab-forward profile of the I-PACE is a natural progression of the well-established design language of the Jaguar brand, and the vehicle retains key characteristics that make it immediately identifiable as the newest member of the Jaguar brand's expanding 'PACE' family.
The I-PACE features a 90 kWh battery powering two Jaguar-designed electric motors—one on the front axle and one on the rear axle. The vehicle delivers an EPA-estimated range of up to 234 miles and goes from 0-60 mph in as little as 4.5 seconds, with a top speed of 124 mph.
The I-PACE demonstrates Jaguar's dedication to technological advancement. It was the first Jaguar vehicle to incorporate the intuitive Jaguar InControl® Touch Pro Duo™ infotainment. Touch Pro Duo uses an innovative combination of touchscreens, capacitive sensors and tactile physical controls to operate key functions while reducing visual clutter within the cabin. This new human-machine interface (HMI) design features two touchscreens on the center console which is designed to reduce driver distraction by separating information and interactive controls logically, while rotary controllers provide an essential physical connection between car and driver.
Want to learn more about the 2019 Jaguar I-Pace? Contact us today at Jaguar Land Rover Porsche Volvo of Greenville.