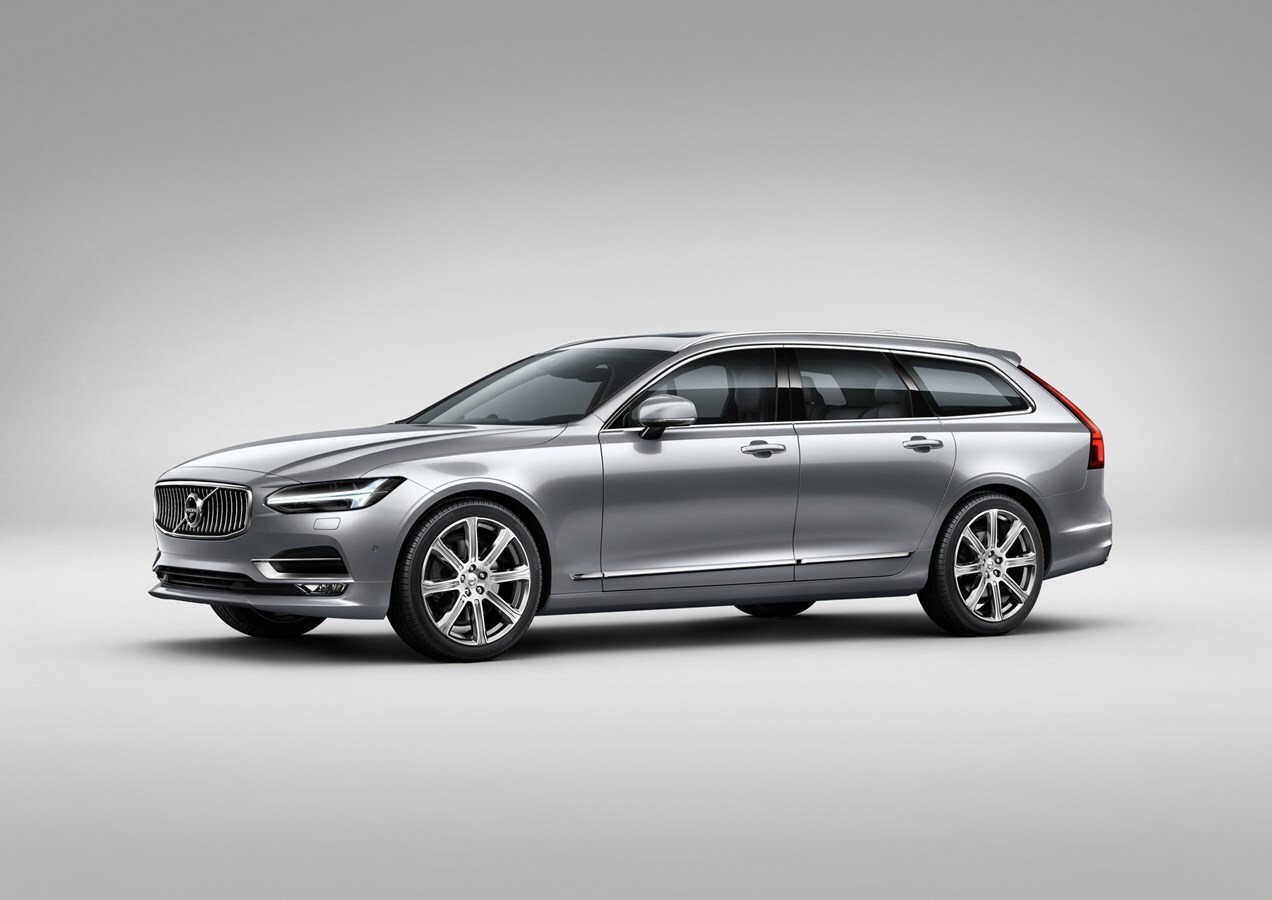 Exciting news for those looking to purchase the 2020 Volvo V90! That's because the V90 wagon holds its value better than any other car in its class, according to ALG, an industry authority on automotive residual value projections. This marks the second year in a row that the V90 has won the ALG Residual Value Award in the Premium Full Size Segment.
Presented annually, the ALG Residual Value Awards recognize vehicles predicted to hold the highest percentage of their value after a three-year period. Vehicles are categorized into 27 segments and evaluated against several parameters including used vehicle performance, brand outlook and product competitiveness. Only 2020 model year vehicles were eligible for this year's awards.
"We are incredibly proud that the V90 has received a Residual Value Award for the second year in a row," said Anders Gustafsson, Senior Vice President Americas and President & CEO Volvo Car USA LLC. "A car purchase is one of the biggest investments a consumer makes, and this recognition gives our V90 customers confidence that they've made a smart decision that will retain its value for years to come."
Building on a long heritage in the wagon segment, the V90 features a five-door and a five-seat layout. Key features of the V90 include the iconic "Thor's Hammer" LED headlight design, a new grille and Volvo Ironmark, and the expressive use of the Volvo word mark on the rear. This ruggedly sophisticated full-size crossover enhances every journey with true off-road capabilities and refined comfort like a panoramic moonroof and sumptuous seats. The Volvo V90 is a luxury estate car that's as sophisticated as it is versatile.
The 2020 V90 is available for purchase now. If you want to learn more about this award winning vehicle, contact us today at Jaguar LandRover Porsche Volvo of Greenville.